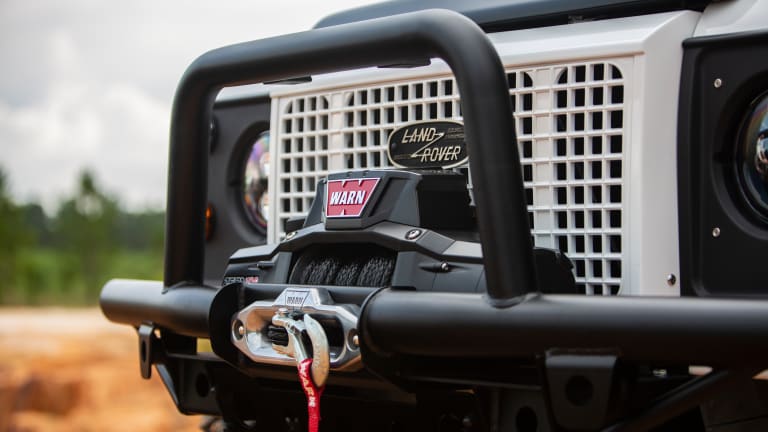 Car Porn: Custom 1986 Land Rover Defender
When it came to their 150th custom Land Rover build, E.C.D. held nothing back.
Not only did they drop in a Chevrolet LS3 6.2L V8 engine with performance upgrades, boosting it to nearly 600-horsepower, but they equipped it with everything from fresh 20-inch tires and LED lights to a full external roll cage with rear ladder.
Paging Dwayne Johnson....