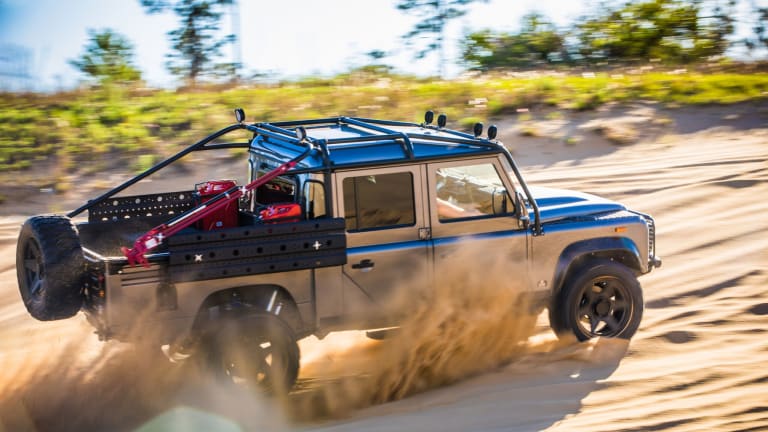 This Made-to-Order Custom Defender Is an Absolute Beast
Have mercy.
East Coast Defender is at it again, this time with the $285,000 "Project Viper," their first made-to-order vehicle built by the company's new Ultimate Vehicle Concept division.
Powered by a Chevrolet LS3 V-8 engine with nearly every element customized and a totally modernized interior, this thing is unlike anything you've seen on the road before. Part military-inspired, part traditional Land Rover goodness, it's the kind of car The Rock is driving when saving the world in a summer blockbuster.
Only ten custom SUVs will be built by their Ultimate Vehicle Concept division per year, with prices ranging on assignment. If interested, get in touch soon, those spots won't last long....