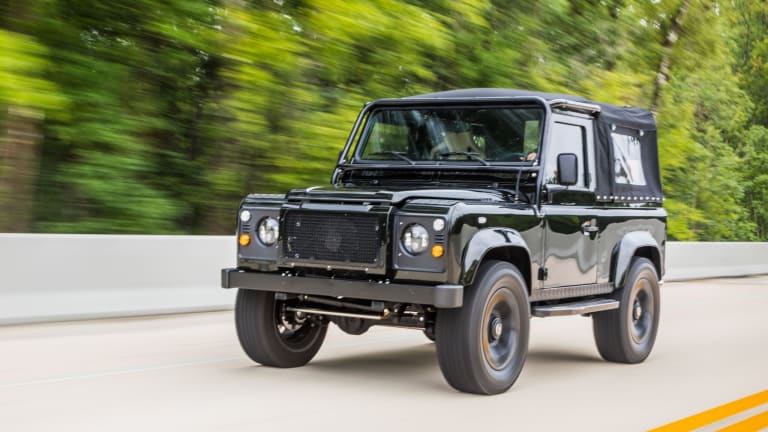 This Blacked-Out Land Rover Defender Is Overflowing With Stealthy Style
An overly capable civilian SUV with a military look.
The East Coast Defender "Honeybadger" is another gorgeously customized Land Rover built by the Florida-based shop.
Drenched in all-black-everything goodness and sporting upgrades ranging from an added 430-hp Chevrolet LS3 V-8 engine to an all-new 6-speed Chevrolet T56 manual transmission to leather Corbeau seats with black accent stitching, every aspect was thoughtfully modified in all the right ways.
As "competent on the rocks of Moab as it is the streets of Miami," it doesn't get much better (or as powerful) as this.