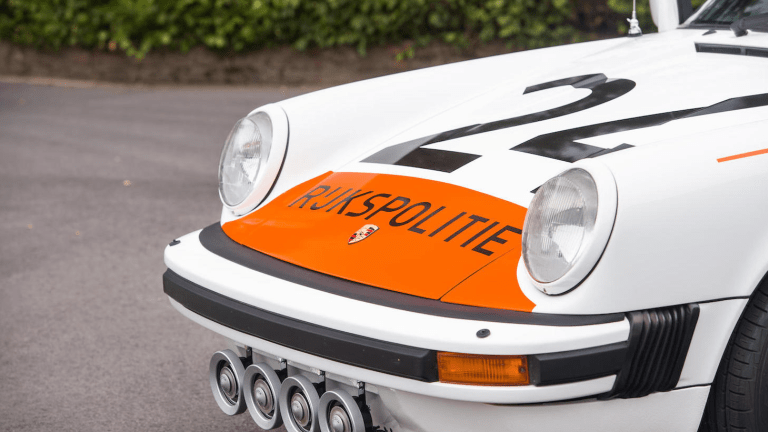 Dutch Cops Used to Fight Crime With Porsches
Not your average Crown Vic.
Netherlands' police division would sometimes use Porsches for their patrol rides, including this 1989 911 Targa that they kitted out with police lights, loudspeaker, and siren.
It's heading to auction through Bonhams soon with an expected price tag between $101,000 and $168,000. If a classic Porsche with a great story and killer style is of interest, we'd advise getting the 'ol checkbook ready.