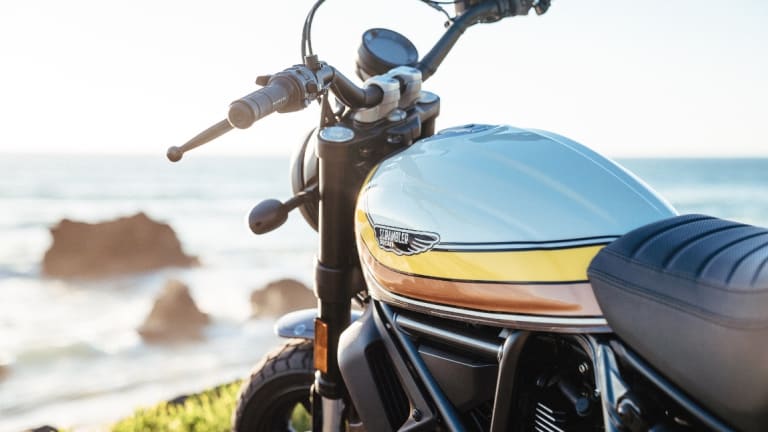 Ducati Unveils the Retro-Tastic Scrambler Mach 2.0
Vintage West Coast style.
Ducati recently unveiled the Scrambler Mach 2.0, a special edition motorcycle that had some design help from the guys at Roland Sands Design.
Featuring a paint job straight out of 1970s California and the same 803cc 73-horsepower engine found in the other Scrambler bikes, this thing is an entry-level ride with serious, vintage-y style.
For those who appreciate the classic and coastal aesthetic and want to get in on some low-key Ducati action, you can snag one now for a little over $10,000.