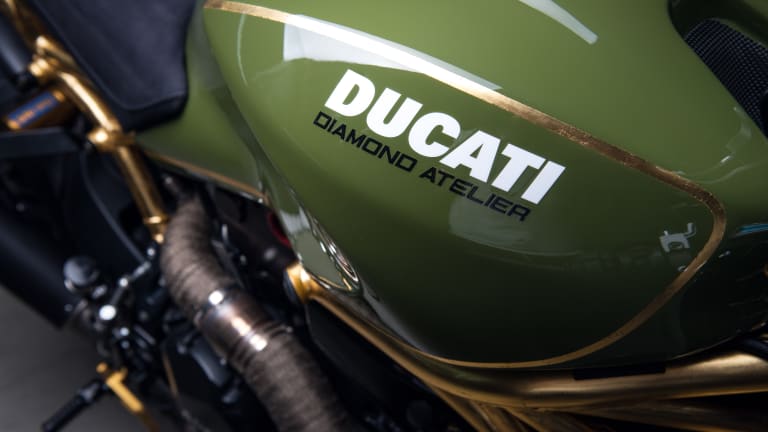 This Custom Ducati Monster 1200R Features Accents in 24K Gold
Munich-based bike modifiers Diamond Atelier prove they have the Midas touch, quite literally, with their newly unveiled take on the Ducati Monster 1200R.
The custom motorcycle features a frame gilded with 24K gold as well as a 24K gold pinstripe surrounding the tank and dozens of other tasteful modifications like an entirely new 3D printed tail.
Gold standard, indeed.