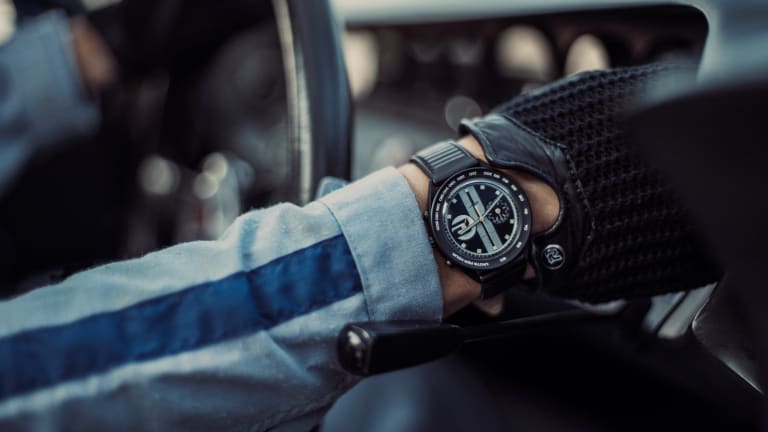 5 Driving Essentials That Will Elevate Your Car Experience
Chances are if you're reading this site, you take your car very seriously. It's a point of pride. The power. The design. The style. There's something about it that makes it special. Here are a few essentials that will make it even more so:
No matter the car you drive, you have to admire this stunning, blacked-out timepiece from Autodromo that pays subtle homage to the Ford GT Heritage car and racing watches of the 1960s. A proper watch for proper driving, it's not what your car setup needs, it's what it deserves.
We've already raved about how Metromile's pay-per-mile insurance will help you save a boatload of cash every month. But its data monitoring and smart driving app is a welcomed bonus (and quite frankly, a must-have) for anyone who takes their driving seriously. The app highlights how your speed varies on each trip, how much you spend on gas, how long various drives take, and monitors not only where your car is parked but if you're in danger of getting a street sweeping ticket. It also provides a full diagnosis of your car's running condition and decodes those confusing check engine lights, all from your mobile phone. Save money and get all this technology for free? Yes, please.
The gentlemanly way to keep your car smelling great isn't sold at your local gas station. Kiss goodbye the run-of-the-mill option hanging from your rearview mirror and opt for this technologically sophisticated car diffuser from the Parisian fragrance legends at Diptyque.
A proper drive isn't complete without the perfect pair of sunglasses. It's hard to go wrong with anything from Persol, but these Italian-made PO8649S sunglasses are particularly cool. Not only do they modernize the classic 714 silhouette made famous by guys like Steve McQueen, but they come in a unique color that goes with everything.
We've tested countless keychains and fobs over the years and none truly compete with the simple elegance of the stainless steel EDC Kit 2.0. Complete with everything from an inchworm to check tire tread depth to a bottle opener to a box cutter, this will make sure you're always well-prepared on-the-go while upping your car key style considerably.