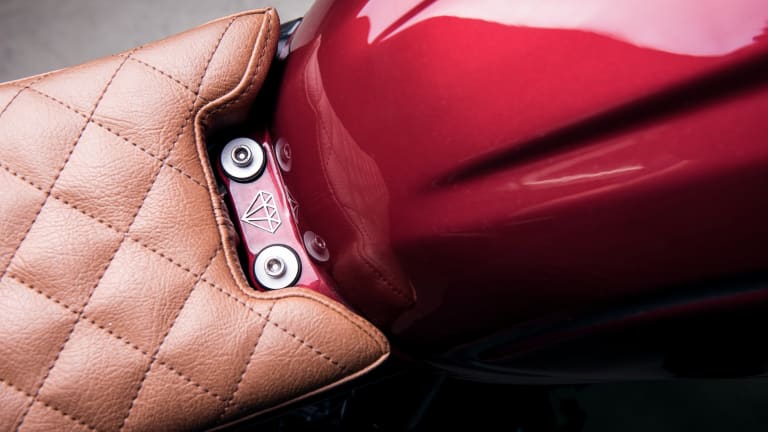 Germany's Diamond Atelier Built a Super Sexy Custom Ducati
Does it get any better?
The guys at Diamond Atelier just unveiled their first ever Ducati build and it's an absolute beaut. Overhauling a Scrambler Sixty2 with a ton of tasteful additions ranging from a kick-up tail with a diamond-stitched leather seat to a striking glossy red paint job, everything about this ride is pretty much perfect.