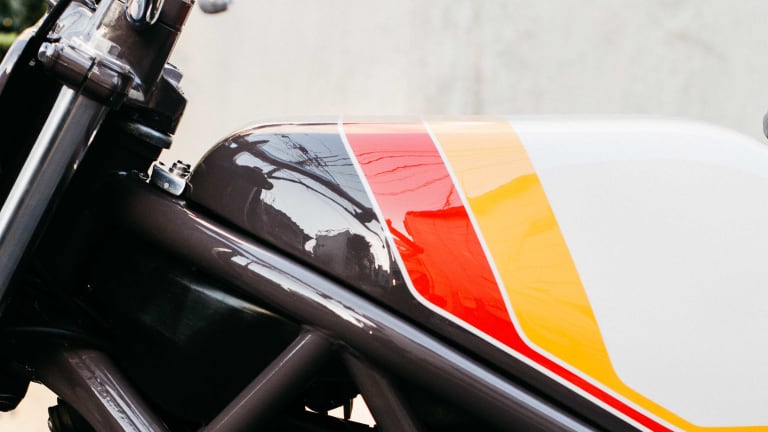 Deus Japan Made One of the Prettiest Custom Bikes You'll Ever See
Lay your eyes on this.
There's nobody in the game crafting custom machines as consistently beautiful as Deus. Always unique and always different, their latest overhaul comes from their Japan outpost and it simply couldn't be cooler.
Based on the Honda VTR250 and inspired by classic flat track racers, the final product has a laid-back, stylish coastal vibe, like it belongs on a tee shirt straight out of Endless Summer. Hats off to the builders.