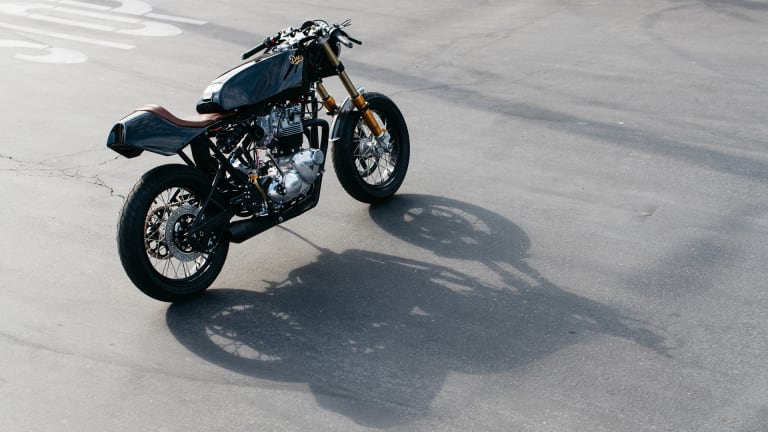 A Custom Motorcycle So Pretty It Belongs in the House
Deus Ex Machina never disappoints.
Michael Woolaway of Deus Ex Machina got his hands on a 750cc 1968 Triumph T140 and spruced it up in every way possible.
Finished in a glossy candy black with added details like a handmade aluminum tank styled after Japanese Grand Prix racers of the 60's, everything about this ride just oozes cool.
"Some motorcycles belong out in the garage," says Woolaway. "Others are special enough to bring in the house."
We couldn't agree more....