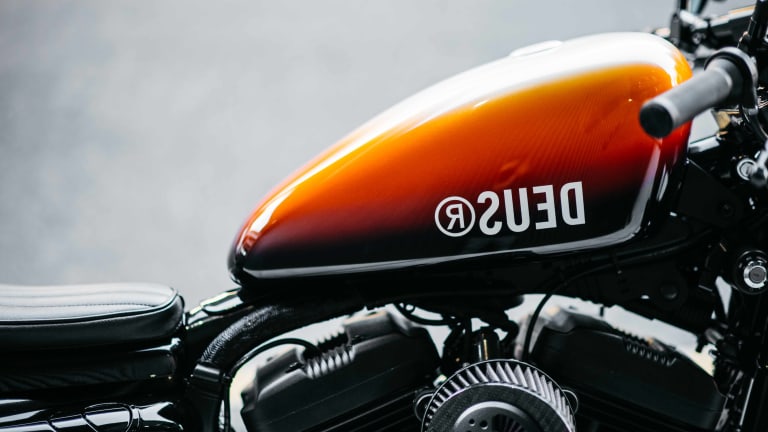 All Hail Deus' Custom Harley Davidson
They're at it again.
Deus' Tweeki 1200 isn't your average Harley.
Fit with heavy-duty modifications ranging from GSXR600 wheels to a carbon fiber seat base to a custom fabricated 2-1-2 pipes, each and every detail has been warped and tweaked to the magic you see here.
Add in a little sunburst-style paint and you have something truly special. This is love.