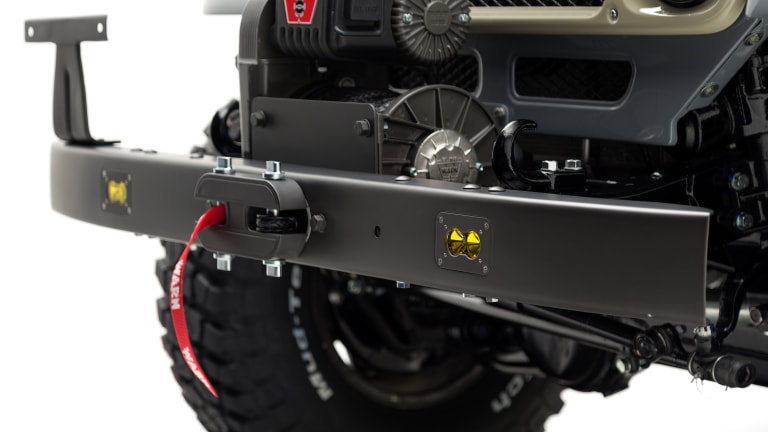 Car Porn: Custom Toyota Land Cruiser 'G40'
By now, you know and love The FJ Company, makers of the most handsome custom Toyota Land Cruisers in the world.
But for 2019 and beyond, they're taking things to new heights with the 'G40' – their first original model that collides updated and restored vintage style with modern comfort and performance courtesy a factory-fresh, 228-horsepower engine, electronic traction and stability control, modern anti-lock brakes and more.
Check out the inaugural example below and stay tuned here for more releases as they debut.