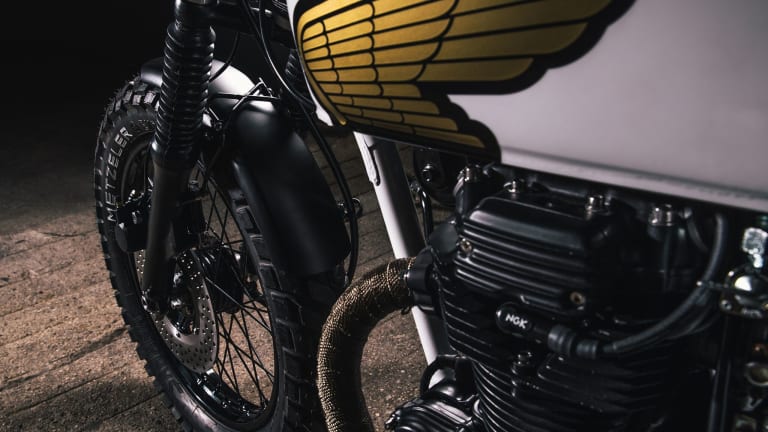 This Custom 1976 Honda CB360T Is a Work of Art
Got wings?
Federal Moto recently unveiled this custom 1976 Honda CB360T that's just begging for open roads and clear skies.
With oversized gold Honda wings enhancing the tank and added bells and whistles throughout, this is easily one of the most beautiful motorcycles we've seen this year.