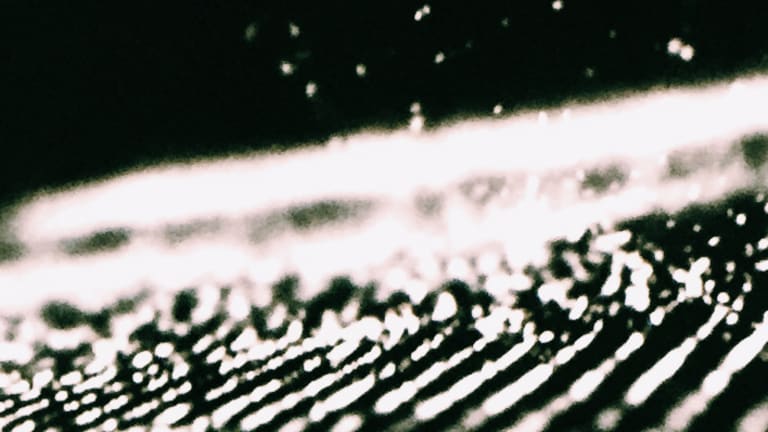 Coolest Thing At Miami Art Week 2015? This Insanity
Sponsored by The Lincoln Motor Company.
We had the pleasure of hanging at Miami Art Week this year with The Lincoln Motor Company, taking in the sights and sounds of all the beauty. There was plenty to love and even more to see, but nothing could really compete with the mastery pulled off in the Lincoln Sound Of Luxury Revel Pod.
It was a beautiful exhibit and a wild firsthand experience that made you feel like you were part of the art and not just gazing at it from a distance.
A sleek 2016 Lincoln MKX was placed inside an all-black room and outfitted with 360 degrees of projector screens. You buckled in, sat back, and went through an immersive experience that paired gorgeous pieces of original music with visuals that made you feel like you were entering another dimension. It was like a mix between your favorite theme park ride and the best museum you've ever been to.
The optical show was stellar, the experience was first class, and the sound was the absolute real deal. The latter of which was thanks to the 2016 Lincoln MKX being the first ride to offer an audio system from heavy duty speaker brand Revel, a company audiophiles love more than Garfield loves lasagna.
Revel provided unique speaker placement, best in class quality, and three separate modes to swap in different listening experiences depending on the kind of album playing and what sort of mood you're in. There's the traditional stereo mode, a setting that puts you in the middle of a stage for a full 360-degree experience, and an intimate concert experience mode which makes you feel like you're in the audience at your favorite venue.
There's more to it than just fancy listening modes, though. As Bill Wyman of Revel puts it:
"CD's and digital have super high quality but the life of the music is often missing. The warmth, the ambiance, that's the kind of stuff we incorporated into our speakers. This thing will give you goosebumps."
And goosebumps it gave.
Ultimately, the goal of the Lincoln Sound Of Luxury Revel Pod, was to showcase the power music has to affect your emotions and your perspective. Happy? Sad? Exhilarated? It's the conductor of everything.
Sound isn't something to cut corners on, it's something that matters to everyone in different ways, a force that can turn any good experience into a great experience and, as stylish Art Week attendee Renée Hall put it, sound and music are what brings us all together:
"With fashion, art, music, any type of expression that's not used with words, it translates beautifully. It's a universal language and you're able to connect on a broad spectrum, ultimately uniting us all together."
She has a point. Sound is power. So thank you, Lincoln, for not taking it lightly.