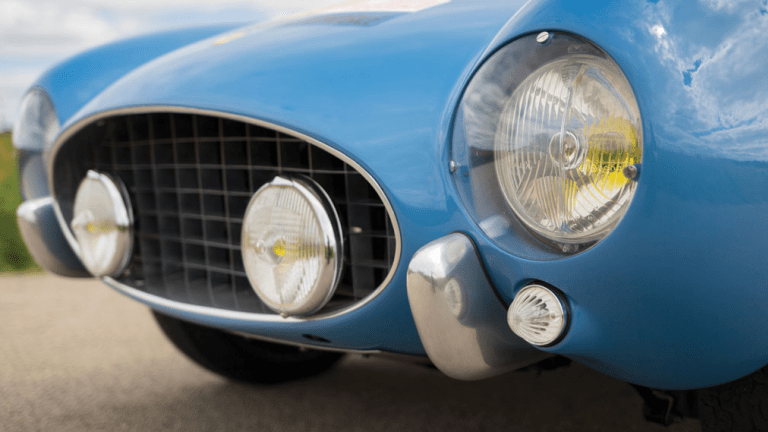 Car Porn: 1956 Ferrari 250 GT Berlinetta Competizione
For the win.
This 1956 Ferrari 250 GT Berlinetta Competizione, one of only 14 ever made, belonged to cool-as-hell Spanish gentleman racer Alfonso de Portago.
He was a total playboy with tons of money and love for gorgeous women and fast cars. de Portago had supermodels like Dorian Leighand and Carroll McDaniel flaunting over him on the regular--basically a 1950's Leo DiCaprio with driving skills instead of acting chops.
Because of his natural skill, he was quickly signed by Ferrari to be on one of their racing teams.
This particular ride was the car he swept the competition with back at the ultra-challenging Tour de France race.
It included two hill climbs, six circuits, and a drag race--real Fast & Furious stuff but with class instead of collarless leather jackets.
That all took place months before his tragic death. He was killed (in a different car) racing in the Mille Miglia at only 28 shortly after.
The car itself is in just stunning condition. The French blue paint job takes it up a notch.
And every detail is as perfect as you'd expect from a vintage car with this much style.
Because of the rarity of this ride and its history, it's expected to bring home a pretty petty at the upcoming auction--somewhere in the $11,000,000 range. We're jealous of the lucky bastard who takes home this museum-worthy car,