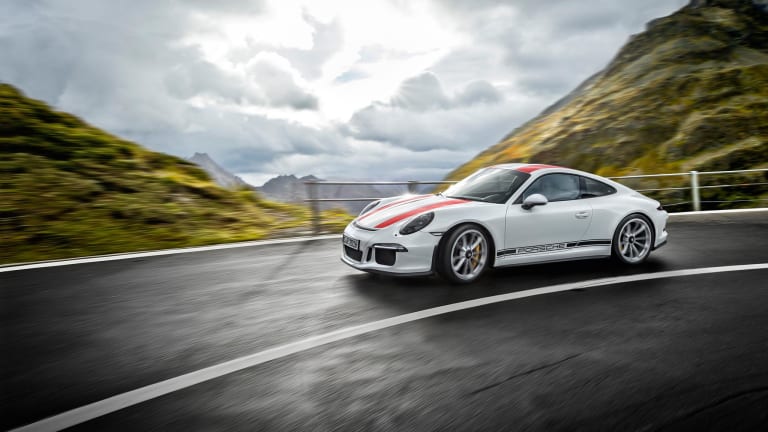 Gorgeous Photos Of The Already Legendary Porsche 911 R
Sold out before it even hit the market.
All 991 examples of the new racing-inspired Porsche 911 R sold out long before it officially hit the market, with even some of those willing to shell out the $184,000 left with nothing but exhaust fumes.
Based on the original race-prepped 911 designed for road use in 1967, which competed in rallies, world record runs and races like the Targa Florio, the manual-only car can accelerate from 0 to 60 in 3.7 seconds and reach a top track speed of 200 mph.
Since you'll probably never gets your gloves on one we bring you these new photos of the new 911 R with its ancestor and some gorgeous Alpine scenery. Enjoy.