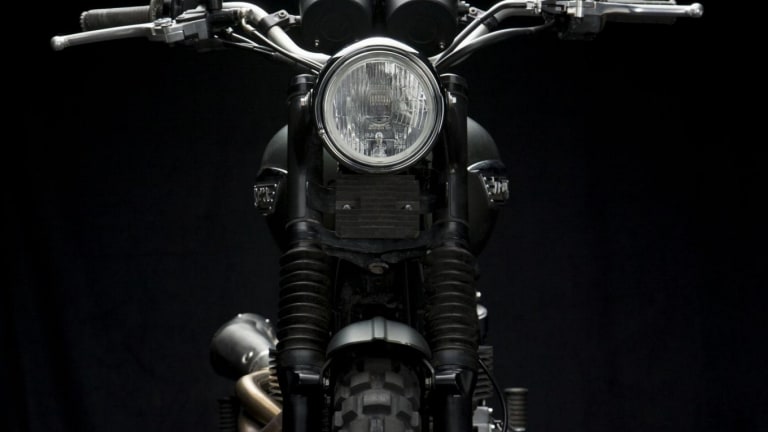 Chris Pratt's Triumph Scrambler From 'Jurassic World' Is For Sale
Want.
Chris Pratt's cool-as-hell Triumph Scrambler from Jurassic World is on the auction block, with the proceeds going to The Distinguished Gentleman's Ride.
It's an extremely stylish ride and a serious piece of cinematic memorabilia for any fan of dinosaurs, motorcycles, movie magic, and this celebrated franchise.
The ride is even seen on the main poster for the film.
There were three different bikes produced for the film, one of which is now owned by Chris Pratt, who was gifted it after filming for Jurassic World concluded, another of which is displayed at Triumph's headquarters in the UK, and the last one is up for sale now.
The Scrambler itself features a twin cylinder, 865cc engine and modifications that include single seat and rack, Arrow Racing high level exhaust, custom footpegs, handlebars and a matte green paint job. It's flat-out cool looking.
Snag it here if you're interested in owning--it's a once in a lifetime opportunity with all the cash going to a stellar organization.