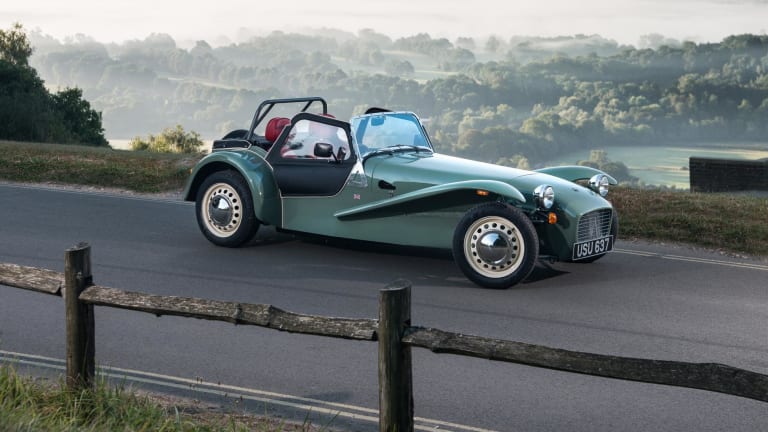 This Ultra-Retro British Roadster Oozes Style
Major league lust in 3...2...
Prepare to be blown away by the vintage-y goodness that is the Caterham Seven Sprint. Featuring old school polished hub-caps, a color scheme that'll remind you of classic Landys, and a wood-trimmed interior – it's 1960s British style at its best.
Only a small number of these will be produced for select customers with a price tag of around $37,000. For something this unique, cool, and (surely) fun to drive – it seems like quite the steal.