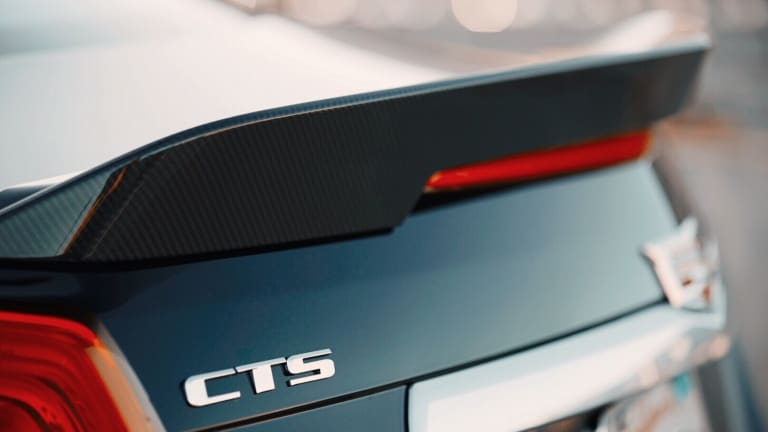 Cadillac's Batmobile
The CTS-V in all its glory.
Cadillac was foolish enough to hand us the keys to a blacked-out CTS-V and let us go wild with it for an extra long weekend. Nicknamed "Cad-zilla," the V8 powered ride hits 200 miles per hour while still having all the practicability of a four door sedan, letting you pick up the in-laws on the way home from the race track with ease.
Spinning around Los Angeles, we managed to snap a few shots between ignoring speed limits and taking this thing to its limits. Let's just say calling it "photogenic" would be a major league understatment.....