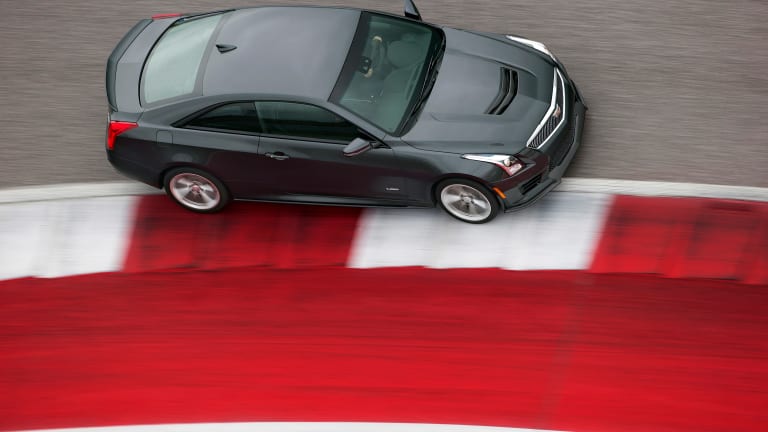 Why Owning A Cadillac ATS-V Says All The Right Things About You
One of our favorite modern rides.
When it really comes down to it, there are few rides that are as interesting and fun to drive as the 2106 Cadillac ATS-V in the $60,000 price range. This isn't your Grandpa's Caddy with a vinyl roof--this is a ride that says luxury is on your terms, that you could care less what clueless others think, that you respect a brand that's doing some of the most interesting things in the game right now, and that you don't mind going really fast in a car that makes you feel like you're living life to the fullest, not having a mid-life crisis.
With a top speed of over 185 mph, a Twin Turbo 3.6L V6 pumping out 455 hp, and either a six-speed manual or eight-speed paddle-shift automatic transmission, this is the kind of automobile for guys that like cars for what cars can do, not what their Tinder date might think of it. It's a choice that says all the right things about you--understated performance driven luxury that's less about flash and more about cool.
Not everyone you know is on the Cadillac bandwagon yet. Those who get it, get it. Those who don't, will soon.