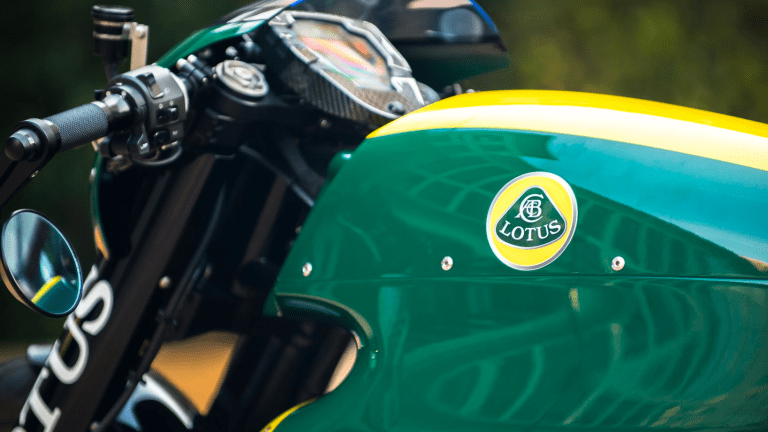 This Lotus Superbike by 'Tron' Lightcycle Designer Could Be Yours
Heading to auction in Monterey.
A few years back, Lotus made the stupidly fast C-01 motorcycle, which was crafted by a former Bugatti designer who casually has "created the lightcycles in Tron: Legacy" on his resume.
Only a hundred of 'em were built, making it one of the rarest and most sought-after modern motorcycles in the world.
The one pictured here is heading to auction in Monterey through Mecum and is expected to fetch between $370,000 and $450,000, a price normally reserved for vintage supercars, not motorcycles.
We're already jealous of the human being who takes this thing home.