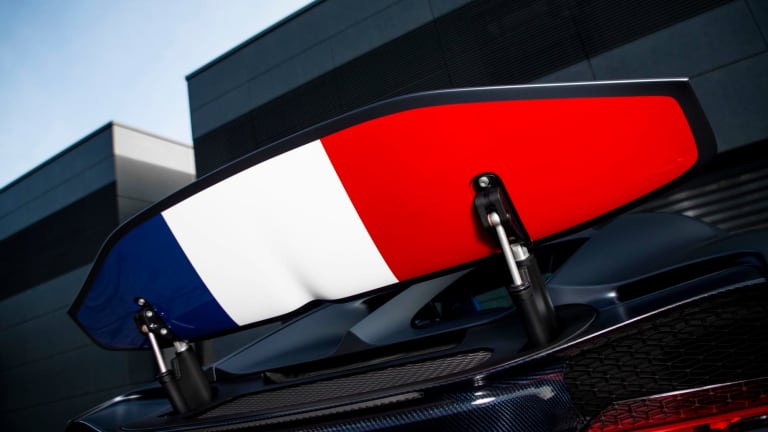 Bugatti Tributes France With Ltd. Edition Chiron Sport
Paging all Parisian Evel Knievels with a need for speed: Bugatti is paying tribute to its French heritage and celebrating its 110th birthday with a hardcore version of the Chiron Sport.
Favorite features include the dual glass panel 'Sky View Roof,' the matte black alloy wheels with contrasting bright blue brake calipers, the generous amount of carbon fibre throughout – yes, even the window wipers are carbon fibre – and a spoiler that's clad with the French tricolor on the underside. Hardware wise, it packs a quad-turbo W16 8.0-liter engine producing a whopping 1,479 horsepower and a top out at over 261 mph
The limited production will lead to only 20 examples, so you'll have to know someone who knows someone to get behind the wheel. Price and release date TBD.