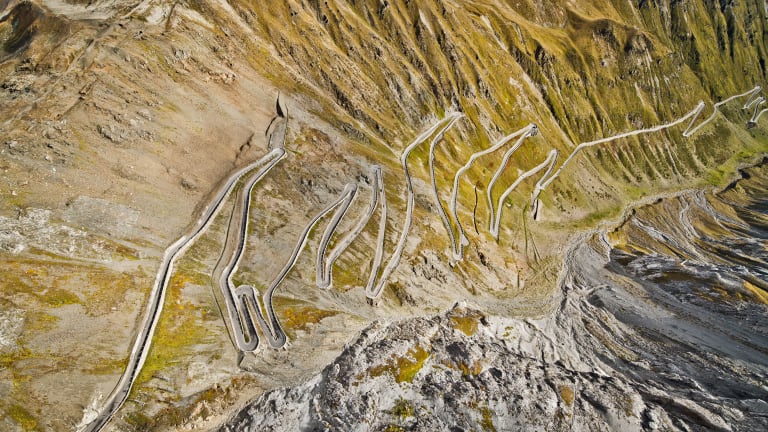 20 Breathtaking Photos of Porsches Ripping Through the Alps
Car porn of the highest quality.
Flooring your car through the Stelvio Pass in the Alps is perhaps the most spectacular drive a person can make, with its hairpin bends. icy mountaintops, and unmatched views. A handful of lucky car enthusiasts led by photographer Stefan Bogner recently made the trip, all while behind the wheel of some of the drool-worthiest Porsches in the world. Try not to get too envious....