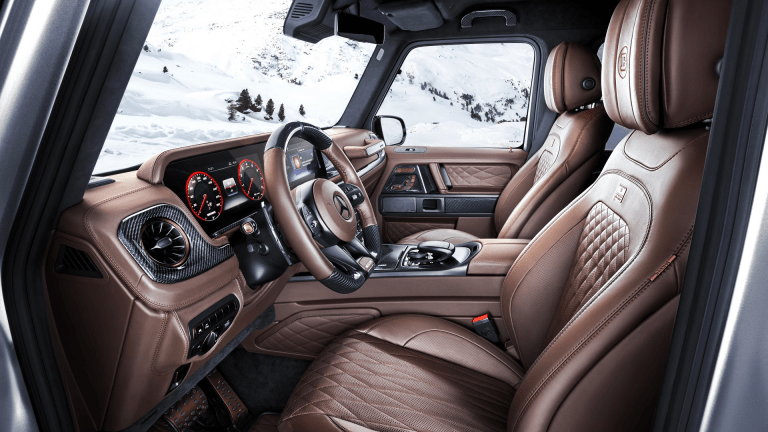 Brabus Debuts Beastly Custom Mercedes-AMG G-Wagen
Brabus, the renowned German tuner, just debuted a bold new creation based on the Mercedes-AMG G63.
The eye-popping ride is powered by a Brabus-tuned 4.0L twin-turbo V8, which is good for 800 hp and 737 lb-ft of torque. Far from your average "country song pickup."
And it's fitted with an array of performance and visual ugprades throughout as well, from an all-new suspension to stylish Monoblock HD wheels with Pirelli Scorpion ATR tires. There's even a take-off and landing pad designed speicicially for a Wingcopter drone, a professional grade flying machine that makes your average hobby DJI look like a shoddy R/C toy.
The company is currently taking orders for the bespoke beast, which will run you north of $600k to get in the adventure kit.