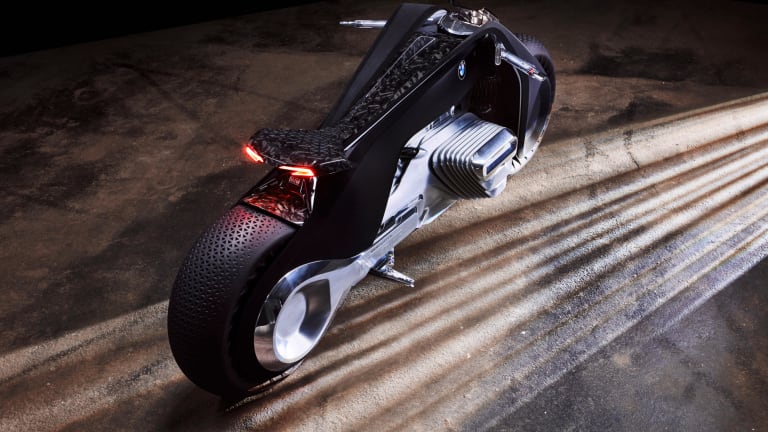 This BMW Motorcycle Makes the Light Cycle From 'Tron' Look Like an Antique
So advanced, it doesn't even require a helmet.
Simply put, the BMW Vision Next 100 is one of the craziest and most forward-thinking motorcycles ever created.
On top of looking amazing, it was specifically designed to wear without a helmet or protective clothing due to a long list of safety features and a self-balancing system straight out of a sci-fi movie. Pretty insane.
"Normally, when we develop a motorcycle, we tend to think five to ten years in advance," explained Edgar Heinrich, the design mastermind for BMW Motorrad. "On this occasion, we looked much further ahead and found the experience especially exciting. There are some very attractive prospects. I firmly believe the BMW Motorrad Vision Next 100 sets out a coherent future scenario for the BMW Motorrad brand."
Though only a concept at this point, it's most definitely a glimpse into BMW's crystal ball. The future of motoring just got even more exciting.....