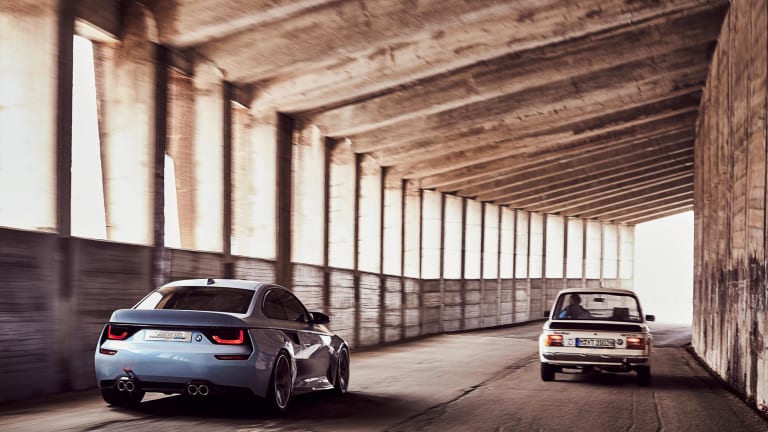 BMW Updated Its Iconic 2002 Model In The Ugliest Way Possible
Disappointing.
A top five car ever made? In our humble opinion? The BMW 2002. Some of the best automotive lines ever and the perfect definition of "understated cool."
Which is why we couldn't have been more disappointed when BMW teased a few images of its updated 2002 Hommage, which will go on display for the first time at this years Concorso d'Eleganza Villa d'Este.
Like a hybrid of a Scion and something you saw in 2 Fast 2 Furious, the results aren't pretty. The only thing it's missing is a tasteless NOS sticker or two.
What do you think? Sound off on social media and let us know if we're dead on or absoltuely nuts.