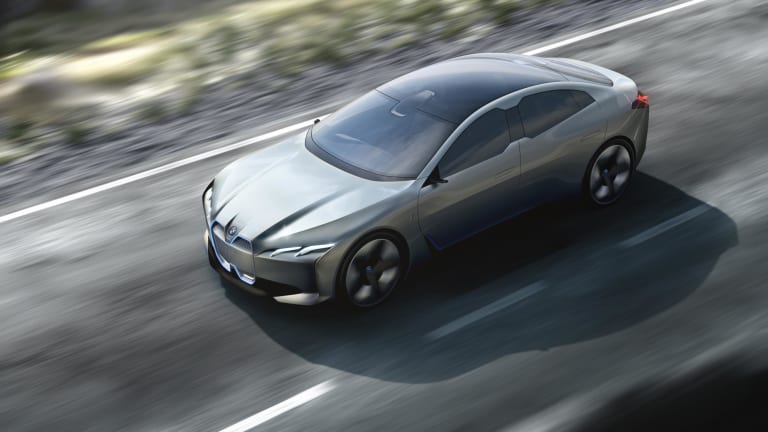 BMW Takes Aim at the Tesla Model S With All-Electric Gran Coupe
Four-door style.
With the sporty, expensive i8 and miniaturized i3 leading BMW's all-electric efforts, there's a massive need for a wide-reaching, four door Gran Coupe in their gasoline-free lineup. That's where the new i Vision Dynamics comes in.
The recently unveiled luxury concept car takes aim at the Tesla Model S and will feature a total driving range of 373 miles, a top speed of 120 mph, and 0-62 time of just four seconds.
With serious style and dynamic lines, this should appeal to plenty of people who want all the benefits of ditching gasoline but feel the Model S is a little too bland in the design department.