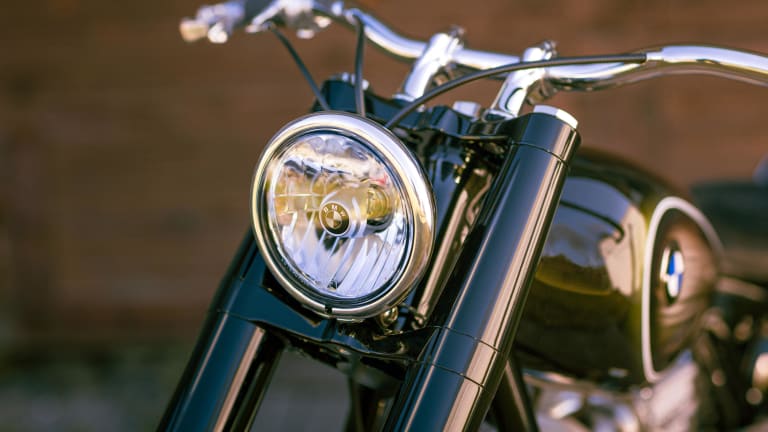 This Stunning BMW Motorcycle Pays Tribute To A Classic 1935 Design
In the best of ways.
Madly in love with the R 5 Hommage motorcycle by BMW that is just dripping in old school cool.
The tribute bike is based off the old 500cc design from 1935 and blends that classic styling with modern details nicely.
It was built entirely by hand by Ronny and Benny Noren and even comes loaded with an original 500cc two-cylinder engine from back in the day.
The German automaker reintroduced this ride at the Concorso d'Eleganza Villa d'Este in Italy as a marketing move, so unfortunately, there's no plans to bring the thing to market. It's too bad, because this two-wheeler is flat-out gorgeous.