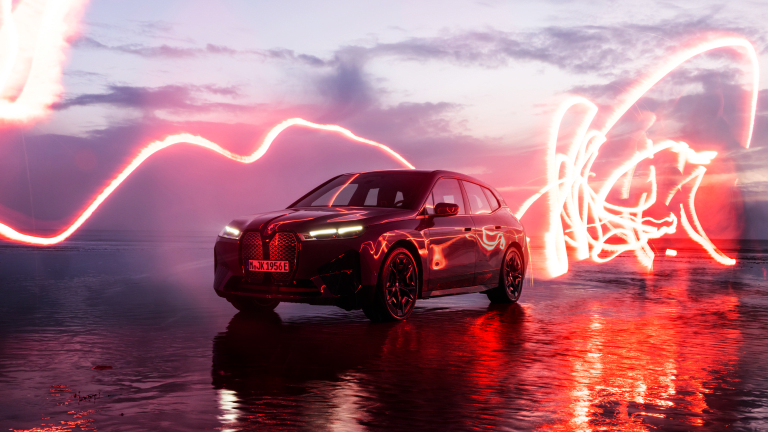 BMW Unveils the All-Electric iX M60
The design might be polarizing but we love the newly unveiled iX M60 from BMW, which delivers 610 hp and a 0-60 mph time of just 3.6 seconds.
It tops out at an electronically-limited 155 mph and delivers 280 miles on a single charge—both impressive.
The visual language of the all-electric crossover is certainly not for everyone, as noted. But it lands with us. The High Gloss Black/Titanium Bronze finish on the front side panels and the rear of the vehicle really hits, as do the 22-inch aerodynamic wheels—also in Titanium Bronze. Its shape and silhouette are also quite striking. Modern and futuristic but undoubtedly BMW.
Finished off with the next-gen iDrive display and control system and the new BMW Curved Display, it's set to hit dealerships in June of 2022. Pricing TBA.