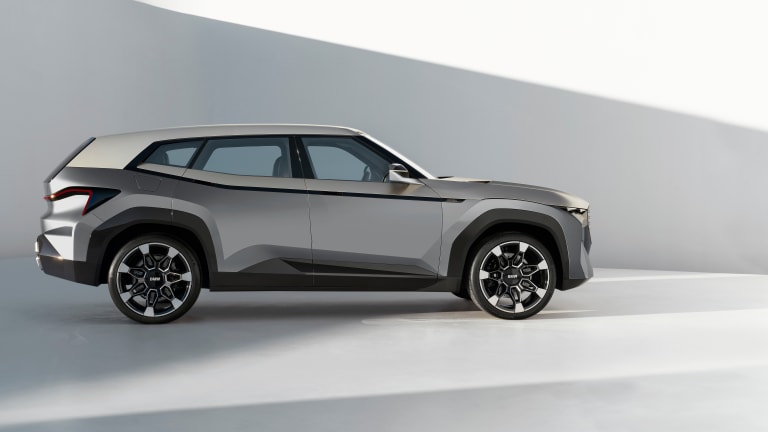 BMW Introduces the Über-Cool Concept XM
At Art Basel in Miami, BMW has just revealed the Concept XM — its most powerful M model yet — which arrives with an unexpected design and presence that some people will hate but we absolutely love. Stealthy and undercover speed, after all, will always feel more confident. It's set to enter production in late 2022.
The upcoming release pairs a plug-in hybrid powertrain with a V8 for an overall output of 750 hp and 737 lb-ft of torque. The electric-only range is also quite impressive, delivering 49 miles of 100% electric commuting before tapping into the V8.
The interior design, meanwhile, is overflowing with stylish juxtaposition. Vintage-inspired leather and hits of copper add soul, while the carbon fiber elements ooze luxury.
The backseat has been reinvented, too. The "M Lounge" is more of a rear bench with significant, plush recesses for added comfort. Deep pile carpeting for 70s-meets-futuristic energy finish things off.
Pricing and additional release intel TBA.