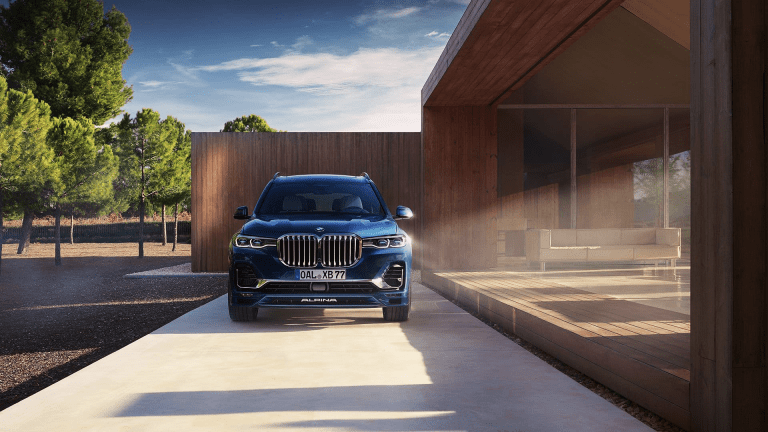 BMW Reveals Alpina XB7 SUV
BMW is expanding the X7 line with the Alpina-badged XB7, which is powered by a 4.4-liter V8 good for 612 horsepower and a 0-62 mph time of 4.2 seconds. Not bad for something that can practically transport an entire youth soccer team.
In addition to the boost in speed, it will also feature an Alpina Sport Suspension and lots of luxurious aesthetic upgrades ranging from 23" forged-alloy wheels to a stainless-steel active exhaust system. The interior has been overhauled too, now clad with a Lavalina leather sport steering wheel amongst splashier options like an LED roof with lights that display a starlit sky.
Overall, it's a great look for a certain type of car and we can't wait to see a few on the road later this year. Pricing kicks off just over $142,000.