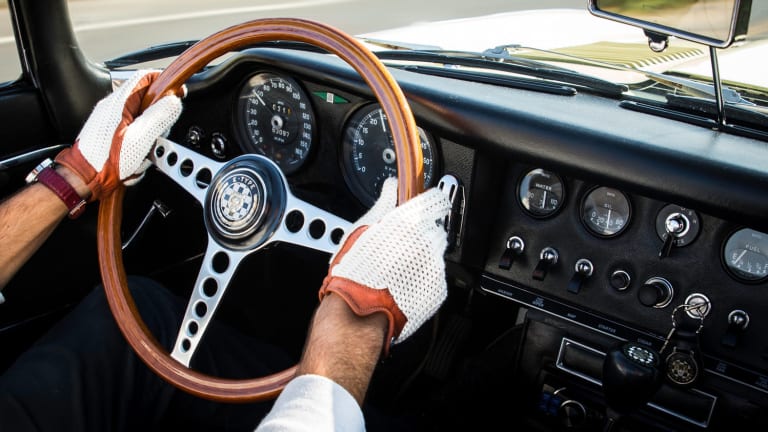 5 Essential Driving Gloves for Fall Excursions
Warm hands for hot cars.
If driving gloves seem like an affectation to you, the fault may be your own – your ride is probably just not suited to such gentlemanly sheathing. If you're going to wear the gloves, you'll want something worthy of having its gas stepped on.
Originally introduced to improve traction on slippery wooden steering wheels, you'll find that in addition to keeping your hands warm, driving gloves will help in nearly any situation which requires a firm grip on things – i.e. while driving a sporty car in an appropriately sporty manner. Here are the five best:
These offer fuller hand coverage than most, the lambskin is buttery soft, and the textured palms improve grip.
These are a throwback to the days of truly classic racing and like all of Autodromo's beautifully-designed products pack plenty of sprezzatura.
The red and black combo on these lambskin numbers, handmade in Italy, is meant to evoke the upholstery on classic Italian sports cars.
To get the full range of colors, from British racing green to bright orange, you really need to visit this hundred-year-old shop in Florence personally.
Handcrafted in the USA from Ethiopian lamb leather and tailored to fit flawlessly, these are made with vintage motoring enthusiasts in mind.