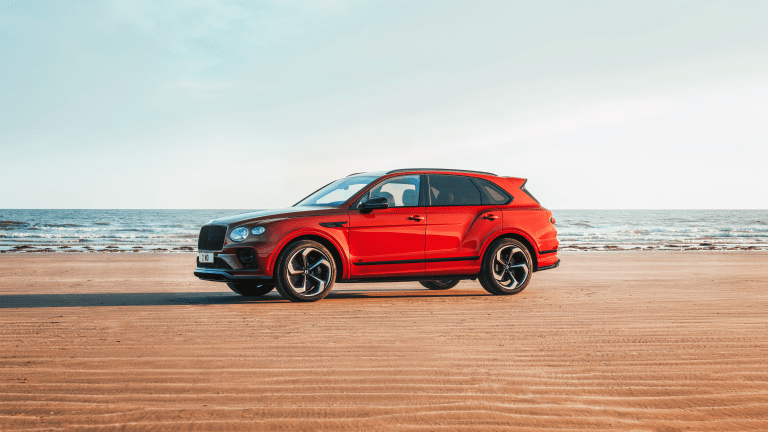 Bentley Introduces the Sizzling, Super-Fast Bentayga S
Bentley has just unveiled the Bentayga S, a new version of its popular and hyper-luxurious SUV fitted with a 4.0L twin-scroll turbocharged V8 good for 524 hp and a 0-60 time of 4.4 seconds.
To take advantage of the increased speed and heightened agility while giving it a more menacing presence on the road, Bentley added a new Sport Mode option that delivers improved turn-in response, reduced body roll, and a bolder engine note via the amped-up exhaust system. The visual sex appeal has also been given a boost thanks to a healthy amount of blacked-out trim elements, a new 22" wheel design, an interior filled with Alcantara upholstery, and an updated digital display.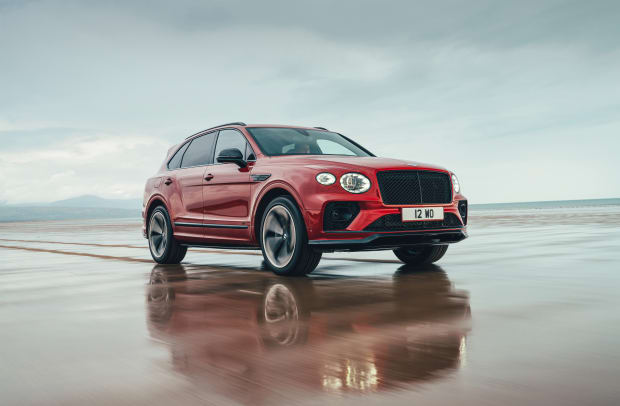 A full-frontal assault of power and performance mixed with the versatility and practicality an SUV offers, the Bentayga S is set to release later this year with pricing TBA. Check out all the elements in the gallery above.