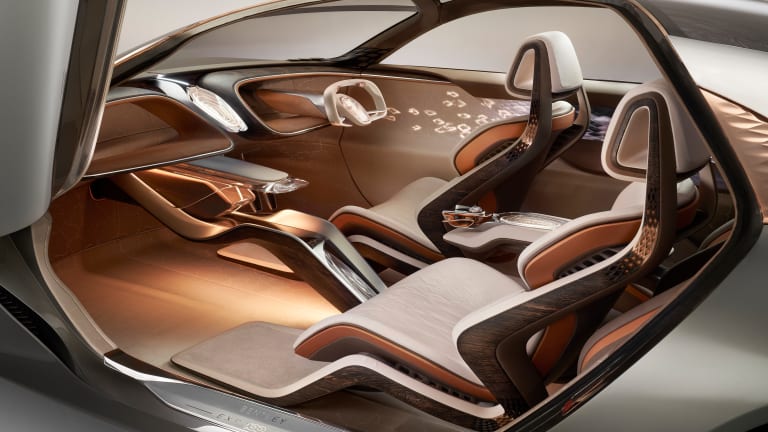 Bentley Marks 100th Birthday With Radical Concept Design
In celebration of its 100th birthday, British motoring company Bentley just unveiled the incredibly luxurious EXP 100 GT, a striking concept design that looks to 2035 with a fully-autonomous experience and pure-electric powertrain with a gnarly range of 435 miles between charges.
It's also clad with an emotionally intelligent AI, which isn't as terrifying as it sounds. Essentially, it acts as the car's personal butler, completing tasks like charging the vehicle, adjusting the temperature perfectly, and using biometric information to adjust seating on the fly.
Of course, with a concept this extreme, Bentley has no plans to build out the EXP 100 GT in its current form but it will surely act as inspiration for years to come.