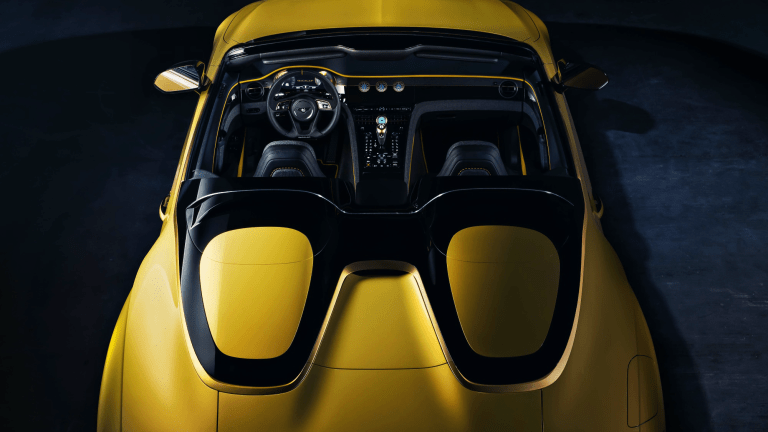 Bentley Is Only Making 12 of These $2 Million Supercars
The newly unveiled 2021 Bentley Bacalar is a stunning work of design priced at over $1.9 million and limited to 12 examples total. It comes from Mulliner, the company's coach-building arm since 1959, and was sold out before it was even unveiled. Sorry, big spenders.
Entirely Handbuilt in England, it packs a powerful twin-turbocharged 12-cylinder engine good for 650 hp and 667 lb-ft of torque, which means it can hit 200 mph with cool ease.
And it's loaded with very luxurious details throughout, including uniquely quilted seats that require nearly 150,000 total stitches each, a specially developed dashboard made from a 5,000-year-old wood, carbon fiber doors, semi-enclosed luggage "pods" made for Schedoni bags, an Alcantara-wrapped steering wheel, and 22-inch wheels.