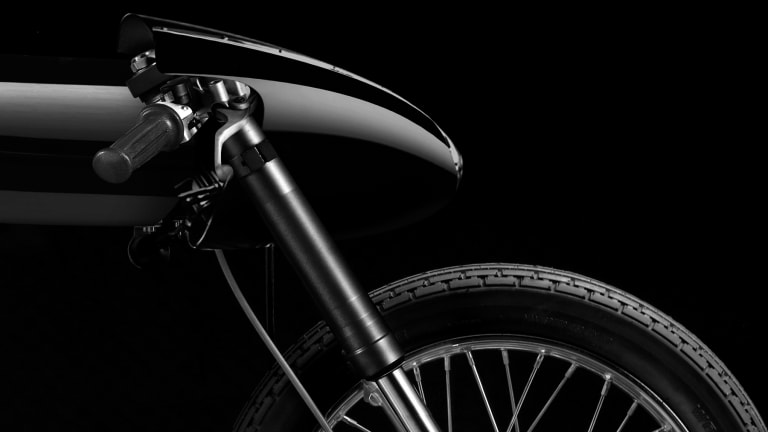 This Liquid Black Motorcycle Is Art on Wheels
Bandit9 never disappoints.
Limited to just nine units, this highly customized Honda Supersport 125cc by Bandit9 is oozing in space-age, almost alien coolness.
Every detail is pretty much customized with add-ons that include a black denim seat, handcrafted exhaust, and a stunning black beacon cowl. The entire steel unibody was made by hand and reflective black chrome was used as often, and as tastefully as possible. This thing is dark and dangerous.
Priced at an–all things considered–reasonable $10,350, which includes door-to-door shipping, adding one of these to your collection would be a respected move. This ride ain't for Batman, it's for Venom.