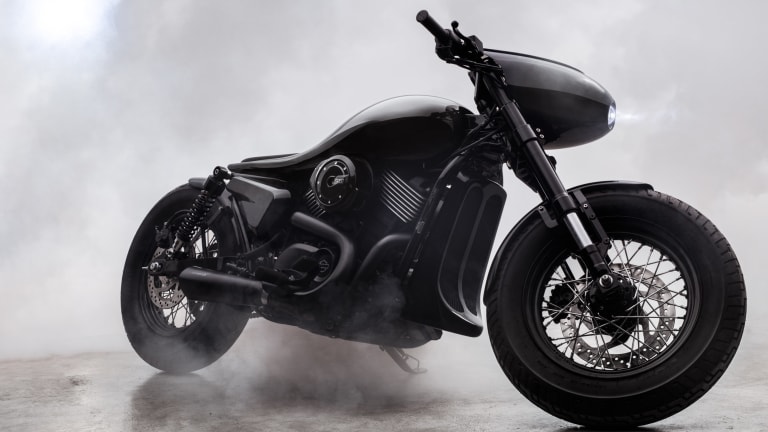 This Limited Edition Motorcycle Has Pitch-Black Style to Spare
Enter the dark side.
"As you knife through traffic, it's hard not to feel like a superhero. Or a supervillain."
That's how the mad scientists at Bandit9 describe their newest creation, the Dark Side Motorcycle.
Limited to only nine examples, the handmade ride is a sleek and futuristic two-wheeler unlike anything else on the road. Equipped with a Harley Davidson Revolution X 750cc engine, its blend of performance and space-age style feels like it belongs in a museum as much as it belongs in Batman's arsenal.
For the bold and the brave, you can pre-order from Bandit9's web store now for a cool $32,000.