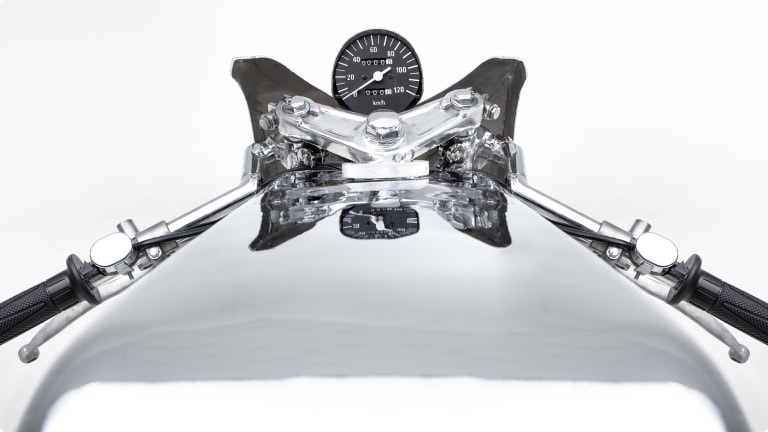 Bandit9's Ava Motorcycle Pays Homage To The Jet Age
The Beijing based team with another winner.
Custom motorcycle shop Bandit9 out of Beijing, China makes some of the sleekest and interesting rides in the world.
Their latest project, the Ava, pays homage to the old school, lean and mean airplanes of the Jet Age, giving it a unique mid-century inspired look that's as much a piece of art as it is a way to get from point A to point B.
Only nine of these 125cc powered bad boys were made and they're priced at $10,950 a pop, which includes free shipping to your front door.
Buying a two-wheeled toy has never been so tempting.....