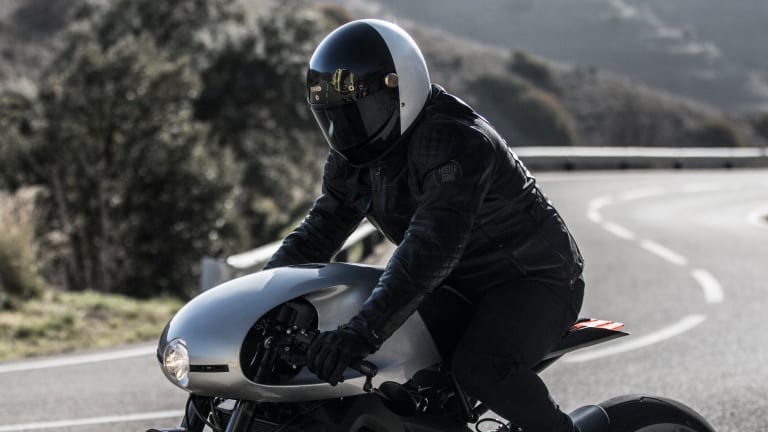 Auto Fabrica Unveils Retro-Futurist Café Racer
Auto Fabrica pumped up the contemporary coolness with their latest limited edition ride, the Type 11.
Made in collaboration with Yamaha and based on the XSR900, the avant-garde two-wheeler truly feels like a piece of art as well-suited for a museum display as it is the open roads.
A three-cylinder 900cc engine powers the bike and it's locked and loaded with dozens of tasteful modifications, including a razor-thing seat unit and handmade 3-into-3 exhaust.
It's set to go into production in a limited fashion, will each motorcycle built to order and tailored to the wishes of the client. Pricing, of course, is on a need-to-know basis.