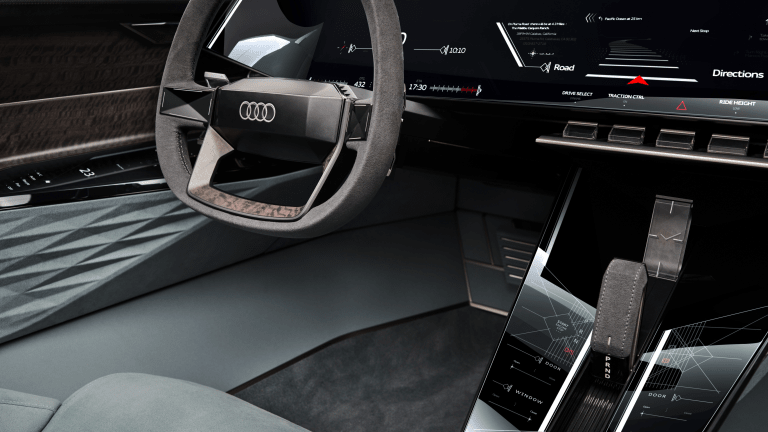 Audi Reveals an Eye-Popping, Transforming Concept Car
Plenty of cars have "comfort" and "sport" modes. But Audi is taking things a step further with its newly revealed Skysphere concept, which can transform, literally, from grand tourer to sports car depending on your mood.
Everything from the length (by almost 10") to ground clearance to wheelbase can be adjusted on the fly to fit your automotive desires, whether that's more agility for a PCH sprint or more legroom for a traffic-heavy drive where the podcast might be more interesting than the need for speed.
It's all powered by an all-electric motor, which is good for 623 hp and 553 lb-ft with 300 miles of range on a single charge. The future...?