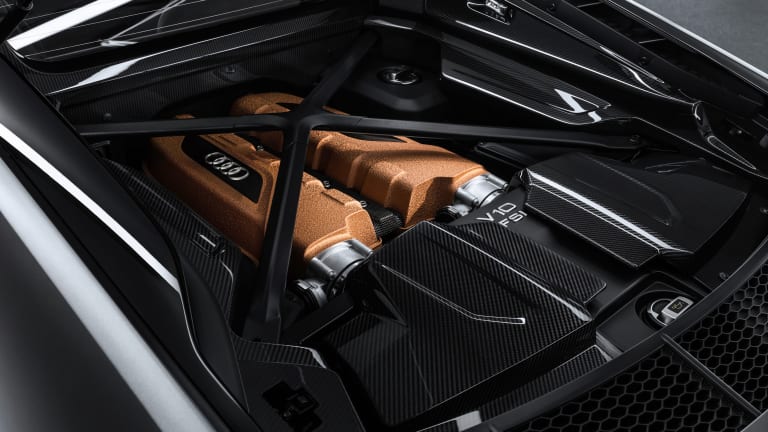 Audi Unleashes Bronze-Accented R8 V10 Decennium
Limited to 222 examples with matte grey paint and accents in matte bronze, the Audi R8 V10 Decennium is a special edition stunner that properlty celebrates 10 years of Audi's V10 engine.
The interior of the car has particular sex appeal, finished entirely in black with the inlays in gloss carbon fiber and finished with a quilted rhombus pattern stitching on the sport seats and a steering wheel with Alcantara trim.
Of course, there's plenty of power on display here, with the naturally aspirated engine pumping out 620 hp, 427.8 lb-ft of torque, a 0-62 mph time of 3.1 seconds, and a top speed of 205 mph. Paging all real-life Tony Starks....