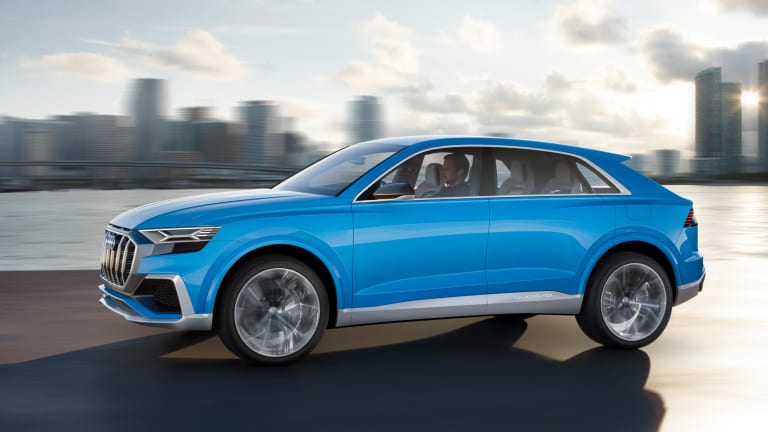 The Super-Luxury Audi Q8 Concept Is Far Sleeker Than Your Average SUV
Hopefully hitting pavement soon.
Feast your eyes on the new Q8 Concept by Audi, a fresh redesign of its flagship SUV. Featuring a virtual cockpit (clearly inspired by Tesla), quattro all-wheel-drive, and a plug-in hybrid 3.0 TFSI engine that can hit 62 miles per hour in 5.4 seconds, it's a seriously sweet ride, even in an ugly "Sonic the Hedgehog" blue.