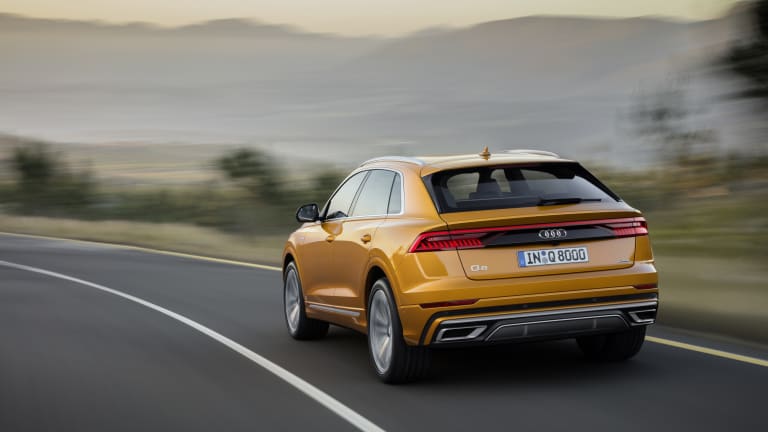 Audi Debuts All-New Flagship SUV
Audi just unleashed the Q8, their answer to the BMW X6 and the new flagship in its Q Range of SUVs. And despite a terrifyingly hot take bashing its design, we find it to be quite striking.
Launching in the United States in the fourth quarter of 2018, the ride combines "the elegance of a four-door luxury coupé with the convenient versatility of a large SUV" while packing a six-cylinder 286PS engine under the hood capable of a 0-62 mph time of just 6.3 seconds.
It's expected to sell for $86,000, which is nearly $35,000 more than the Q7 and right in line with the base level Range Rover and the Mercedes-Benz GLE-Coupe.