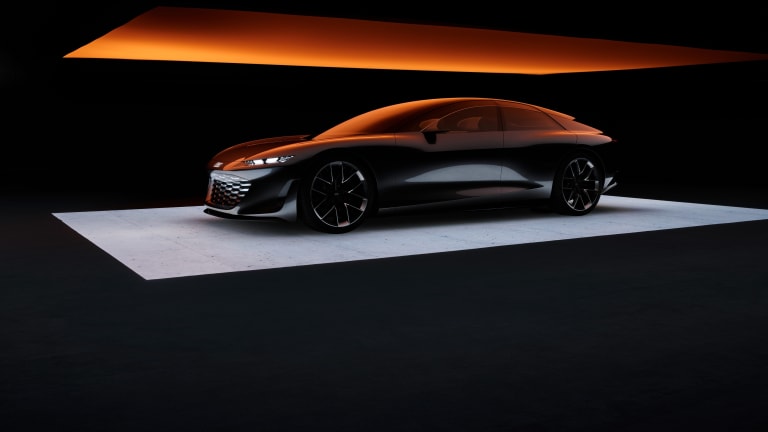 Audi Reveals Eye-Popping Grandsphere Concept Car
Audi is once again bringing the heat with a new autonomous sedan called the Grandsphere, which features an impressive silhouette and dynamic styling that takes an A7-like profile into the future.
Unfortunately only a concept, for now at least, the "private jet for the road" features a loungey and luxurious cabin with a mix of technology ranging from VR glasses to HD projectors for infotainment and entertainment.
It's built on the 800-volt charging architecture, which can lock in 186 miles of range in only a few minutes with a total range of 466 miles. Its speed doesn't slouch either, hitting 62 mph from a standstill in just over 4 seconds.