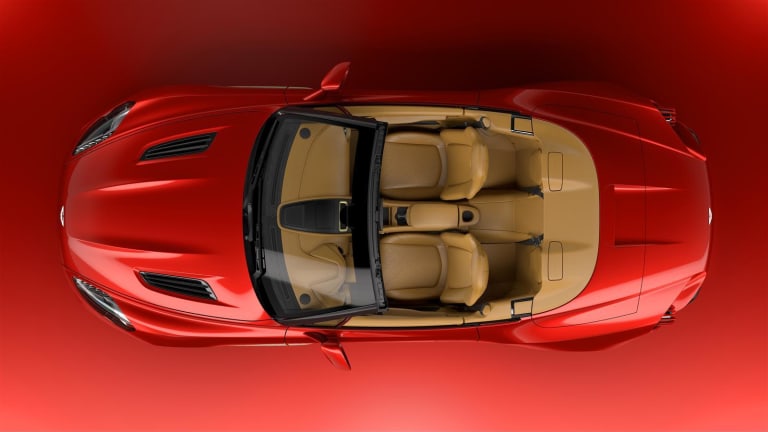 Aston Martin Ditches the Vanquish Zagato Roof for Added Sex Appeal
This one gets better and better.
A few months back, Aston Martin debuted the stunning Vanquish Zagato to roaring acclaim at the Villa d'Este in Italy.
Now, they've chopped off the roof for a convertible version that's dripping in the same perfect design, just with an added dose of open-air sportiness.
Limited to 99 examples and built at their Gaydon, England facility, this is one of the finest Astons money can buy.
Lucky bastards will get 'em delivered sometime in 2017.