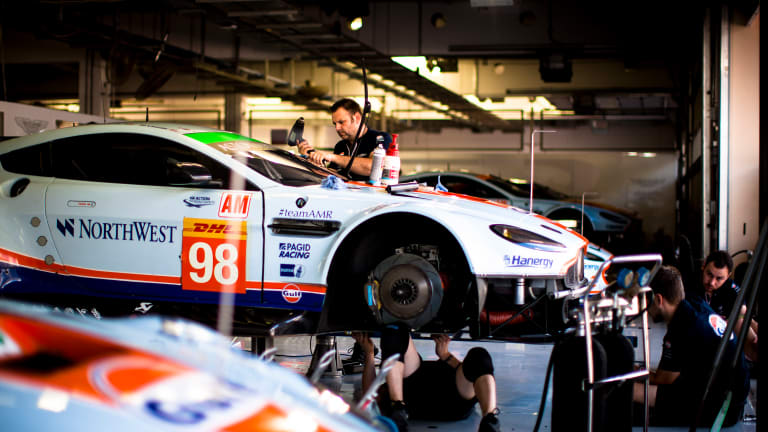 Watch A Race Ready Aston Martin Get Built In 60 Second Timelapse
Triumphantly assembled.
Here's a very cool timelapse video that proves Aston Martin ensures every spat, duct, and spoiler is built to perform. The track-sexy #98 Vantage GTE will compete in the 2016 FIA World Endurance Championship skillfully driven by Paul Dalla Lana, Pedro Lanny, and Mathias Lauda.