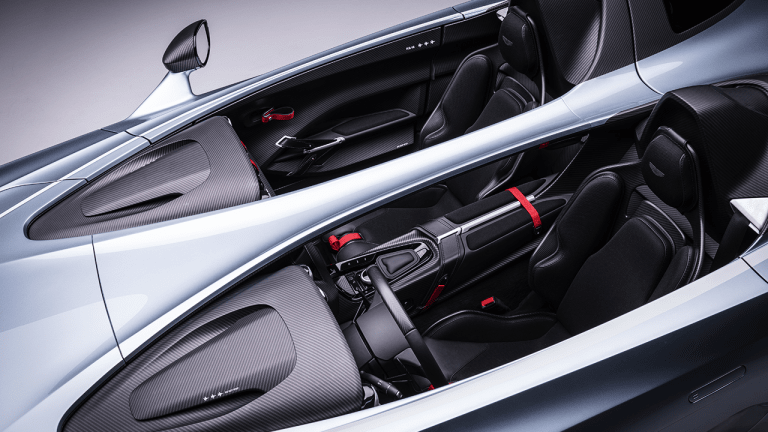 Aston Martin Reveals Stunning Fighter Jet-Inspired Supercar
The Aston Martin V12 Speedster has just been unveiled, which is limited to 88 examples globally and priced at $950,000.
The exotic roofless car takes design inspiration from both fighter jets and racing history, particularly the legendary F/A-18 fighter jet and the DBR1 race car that won the 1959 24 Hours of Le Mans.
And under the hood, it's fitted with a blistering 5.2-liter twin-turbo V12 delivering 700 hp, a top speed of 186 mph, and a 0-62 mph time of 3.5 seconds.
Unfortunately, though, it will be limited to track use only in the United States. But that shouldn't stop deep pockets to knock out a few laps at Thermal with this thing.