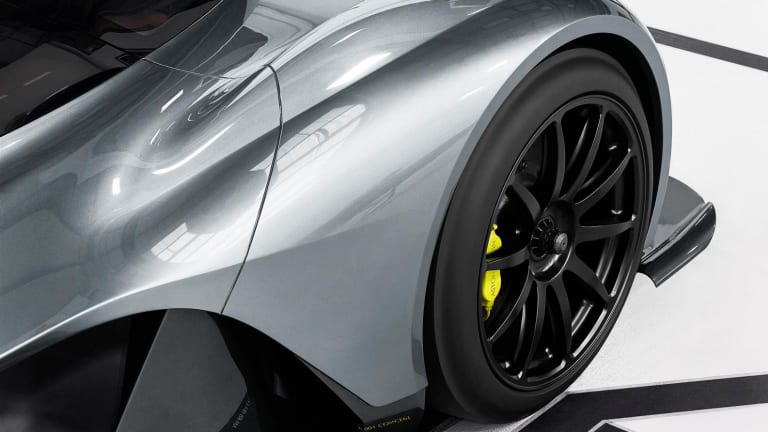 Meet Aston Martin and Red Bull's Glorious V12 Hypercar
V12 madness.
Aston Martin and Red Bull joined forces with one no-big-deal goal in mind: create the world's fastest hypercar.
Called the AM-RB 001, it's only in sketch form right now, but the concept is quite the sight.
Though details haven't been finalized yet, the lightweight carbon fiber ride will feature a V12 engine and is being helmed by former F1 and McLaren engineer Adrian Newey, a legend in the business.
This beauty will be produced in very limited qualities with an expected drop date of sometime in 2018. 25 will be made for the track with around 100 street legal options for those with deep pockets and serious connections.
What do you think of the design sketches? Too extreme or just extreme enough? personally, we're in love.