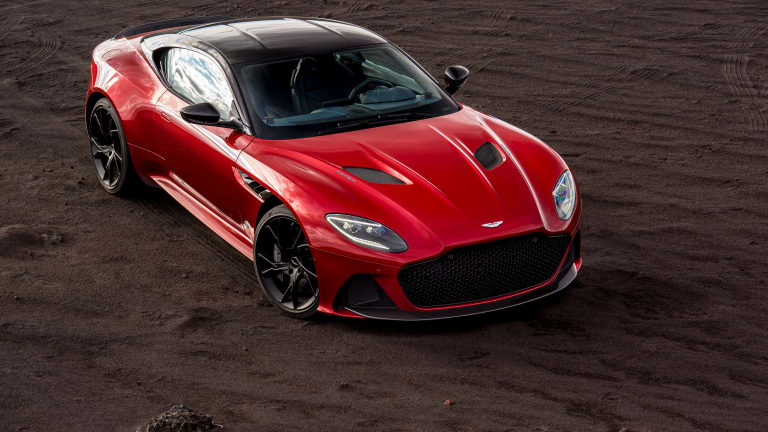 The New Aston Martin DBS Superleggera Is So Pretty It Hurts
Nobody is delivering hit after hit in modern motoring quite like Aston Martin. Proof: the just unveiled Aston Martin DBS Superleggera, their new flagship.
Like a DB11 on steroids, the Super GT packs a twin-turbo, 5.2L V12 engine under the hood that produces a whopping 715 hp and 0-62 mph time of just 3.4 seconds. It's dosed in luxe details like an interior filled with supple, aromatic leather and Alcantara upholstery, 21" Pirelli tires developed specifically for DBS Superleggera, a carbon fiber steering wheel and much, much more.
Priced from just over $300,000 in the United States, deliveries are scheduled to begin in Q3 2018.