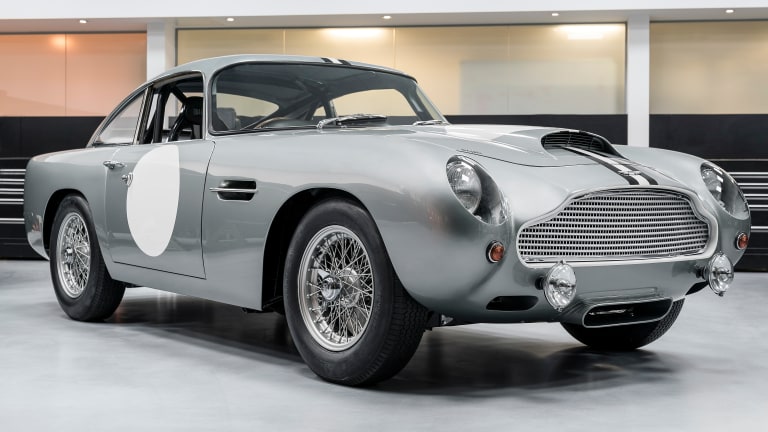 A Closer Look at the 2018 Aston Martin DB4 G.T. 'Continuation'
One year ago, Aston Martin revealed that it would bring back the early-1960s DB4 G.T. for a highly limited "continuation" series.
Built at the same site the originals were made almost sixty years ago, each car is said to take 4,500 man hours to complete and is finished with a Tadek Marek-designed straight-six cylinder engine with two spark plugs per cylinder, transmitting its 340bhp to the rear wheels through a four-speed manual transmission and limited-slip differential, just as in the original DB4 G.T. The body also follows the original construction, with Aston Martin using state-of-the-art digital technology to perfectly recreate the thin-gauge aluminum panels and tubular frame before hand-finishing the jaw-dropping set of wheels.
Track-only and limited to just 25 examples, customers are receiving the first batch of cars now.